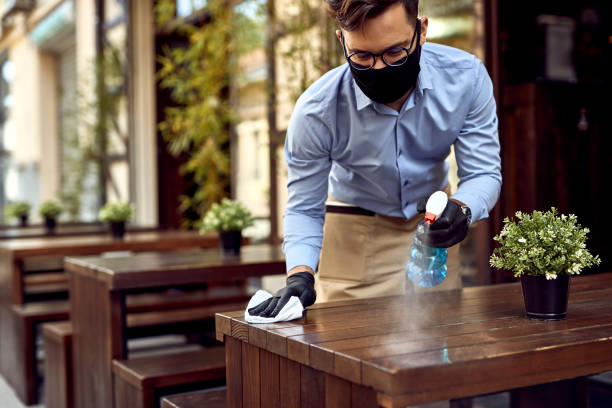 ISSA is a global trade association that has over 9,000+ members. It has established itself as the leading point of reference for contractors and cleaning professionals worldwide. Every year, we look forward to attending ISSA's North America Conference in Dallas to learn more about the latest trends in residential and commercial cleaning. These are the highlights of our Dallas week:
Safety and Pay
It was a hot topic in the commercial and residential cleaning industry. How to approach and implement effective business policies is a key issue. Many businesses struggle to implement business standards that are effective. This leaves many companies relying on their intuition to find the right solution. Safety and employee compensation were the two main concerns at this year's conference.
Pay: Many businesses are struggling to attract top talent. As minimum wage increases, employees expect higher compensation. Experts in the field recommend that employees be paid anywhere from 15% to 30 percent more than the state's minimum wage. Further data shows that companies that do not follow this benchmark have a longer time to fill positions and more employee turnover.
Injury Prevention and Safety: Understanding the common injuries workers sustain is the first step to avoiding them. Then, eliminate or reduce any hazards. Training employees in how to use protective equipment and clean chemicals can help reduce both property and physical damage. To understand how to protect workers' compensation, liability and property damage, businesses should establish a personal relationship to their insurance provider.
Technology advances
Technology comes in many forms, including the ability to research new cleaning products and formulas, evaluate how IOT can impact your business, and even looking to replace your old software. Technology was present in almost every forum, conversation and speaking session. There were many new products and apps on the tradeshow floor that promised a cleaner, more effective cleaning experience. Next-generation machines offer smarter solutions for floor care cleaning, intelligent chemical dispensing, and receptacles. The conversation also included software that can help you manage your team, track vehicles, and simplify billing and invoicing. We saw a lot of technology in the cleaning industry, whether it is traditional or not.
Universal Challenges
The conference attracted a global audience last week. We spoke to business owners from all over the world at our booth. We gained interesting insight into the challenges faced by their businesses, from small mom-and-pops to large janitorial companies. It's interesting to note that businesses of all sizes are at the same crossroads, asking themselves the same question: How do we manage growth. How can we maintain customer satisfaction and fight off the competition? Is there a simpler way to manage our business? We shared some of our best practices, such as investing in powerful business software, but we also found that businesses who have succeeded have used ISSA and networking to overcome their challenges. They also continued their education in new business management techniques to stay afloat in uncharted waters.
Motivation to succeed
There was no shortage of motivational and inspirational speakers who graced the ISSA stage from start to finish. Darryl Strawberry and David Goggins were two of our favorite speakers. Goggins, a former Navy SEAL, explained how having a positive outlook and reducing your negative thoughts can help you overcome your natural tendency to give up. Strawberry, a former professional pitcher, encouraged his audience to learn from their mistakes and transform their lives, and their businesses, using these lessons. The keynote speaker, 43rd President of America, George W. Bush, shared his wisdom about how to lead effectively, build trust with your team, and challenge the status-quo.