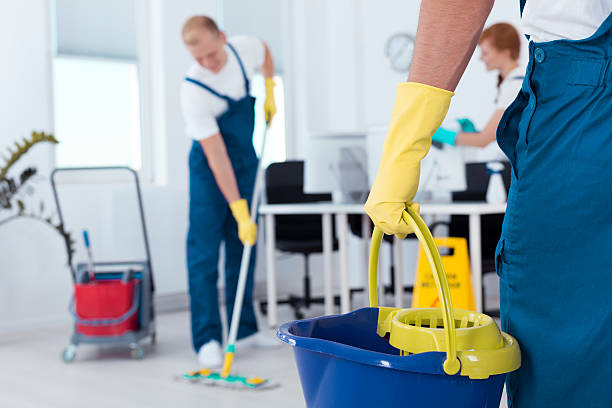 Market dynamics are influenced by changes in demand and supply . Innovation changes how businesses respond to customer expectations.
20 years ago, customers might have placed orders from a catalog and waited for weeks to receive their goods. Today, the same order can be placed online and the product may arrive in just 30 minutes from some businesses.
This has led to changes in the Janitorial and Sanitation (Jan-San), industry that serves commercial facilities. These include restaurants and manufacturing sites. Cleaning products and equipment are used to improve the safety and health of guests and occupants. Organizations that fail to innovate to meet these needs will lose market share and eventually close their doors. Next-day delivery is a standard feature for suppliers that thrive in today's market and is widely expected by customers.
Product availability
A supplier must maintain inventory in order to be able to deliver next-day delivery. The time it takes to deliver an order has decreased, and so has the error margin in stocking the right merchandise in the appropriate quantities.
Jan-San suppliers have two main sources for product distribution to customers. You can purchase products from domestic and international manufacturers. Products can also be purchased from wholesalers that bundle product lines for shipment to distributors who then sell them to end-users.
It is crucial to accurately catalog product locations and to schedule inventory counts when stock is held in large distribution warehouses. This allows merchandise to be picked up, packed and delivered the next day.
Cross-docking can be used by Jan-San distributors to expedite next-day delivery to customers if product is purchased from wholesalers.
Jan-San distributors often find it advantageous to combine both supply types, allowing the largest variety of merchandise to be delivered next-day to customers.
Order Creation
Customers who expect next-day delivery must be aware that orders need to be processed quickly in order to pick, pack, route, and load for delivery.
Online ordering is made easy by smartphones, computers, tablets, and laptops. Distributors can also speed up the process as customers' orders can be processed directly through merchandise picking. Jan-San distributors can reduce waste and be more responsive to customer requests for next day delivery.
Service Territories
Although next-day delivery is common, it's not always possible due to geographic constraints. Deliveries made using company vehicles must take into account distance and time when deciding when to deliver to customers. It is important to communicate expectations with customers before placing orders and scheduling deliveries.
If a customer requires service next-day, but is not within reach of a business fleet vehicle, it might be worth working with a third party shipper. Distributors can use UPS, FedEx or USPS for small shipments. It is best to ship LTL with freight companies directly or through a logistics firm who has established relationships and good relations with major freight carriers.
Automated Routing Software
For many years, companies that shipped merchandise depended on individuals to manually check delivery locations and design trucking routes. Access to routing software became easier as computers got more powerful. The first routing software platforms were costly and difficult to use. The return on investment was very high for large distribution companies. However, smaller companies still struggled to reap the benefits of automated delivery routing.
With improved cloud-computing, software-as-a-service (SaaS) options greatly reduce implementation time and cost. Even small fleet vehicles can harness data to make routing improvements and track driver behavior. Jan-San distributors are able to serve more customers by identifying the ideal delivery loads and stopping order, decreasing drive time and minimising fuel costs.