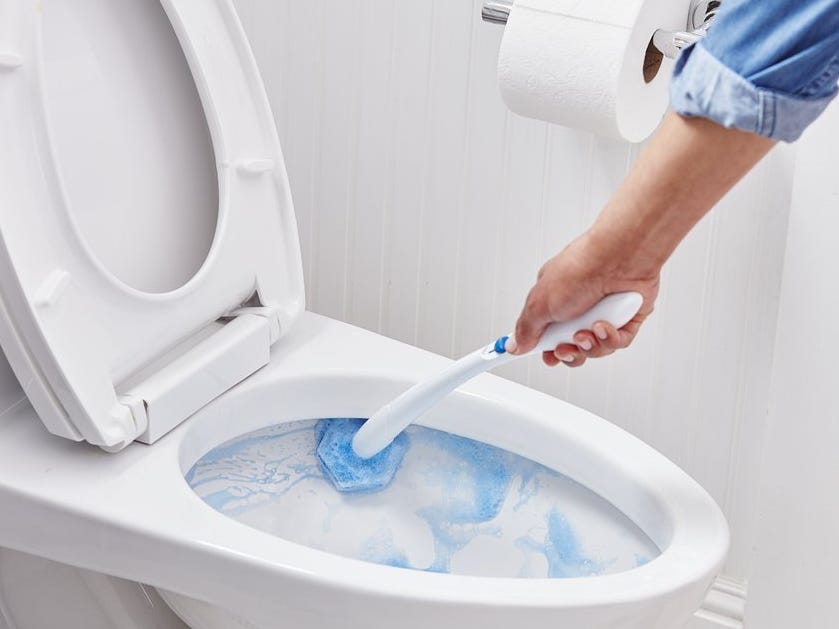 It is not something we enjoy doing and can lead to heated arguments about who is responsible for cleaning the bathroom. Sunrise Cleaning understands that it is an essential task. Deep cleaning your bathroom can be tedious, but it is essential. We have compiled all the reasons why deep cleaning should be considered.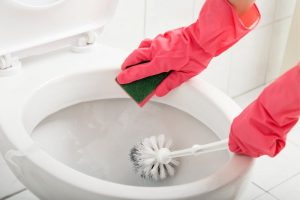 Maintain a Healthy Environment
Every bathroom is a place where bacteria and germs thrive. It is crucial to not only clean your bathroom once a week but also to thoroughly clean it at least once a month. This will help you prevent the spread of infections and illnesses that could affect your health in the long-term. Your bathroom may be home to bacteria that can quickly grow and spread to your surfaces. This can lead to stomach and bacterial infections. This problem can be avoided by regularly cleaning your bathroom with bacteria-killing solutions. You could be at risk of mold developing if you don't clean your bathroom regularly. This can cause respiratory problems and other health issues. Mold in your bathroom could lead to health issues. It is a good idea to clean your bathroom thoroughly every month, either by yourself or by hiring a cleaning company.
Avoid unpleasant odours
Bathrooms are notorious for their smell due to their nature and the purpose they serve. Sunrise Cleaning offers deep cleaning services that will make sure your bathrooms and powder rooms are odour-free. A basic restroom cleaning service can make sure that your bathroom smells fresh and clean. You can deep clean your bathroom to get rid of lingering odours that result from bathroom use.
Grout cleaning
Cleaning the floors
Decontaminate tiles, bathtubs, or showers
Clean sinks, toilets and vanities
Backsplash and countertops can be sterilized
Make your Bathroom Safe
Regular deep cleaning of your bathroom can make it safer for you and your family. You can clean out your bathroom by hiring a professional cleaning service, or cleaning it yourself. It can pose a danger to your friends, family and yourself if you have clutter around your bathroom, toilet or shower. You run the risk of getting tripped on or slipping on soiled products. Deep cleaning can ensure that things such as bath and in-shower mats don't get ruined so you don't slip or fall in the bath or shower. Deep cleaning and decluttering are equally important, especially if you share your bathroom with elderly or children more susceptible to slips.
Make sure it is presentable
A clean bathroom is a must-have for everyone. It is important to provide a clean bathroom for your guests. You don't want your house to look great, but you also want your guests to feel comfortable using the toilet. Bathrooms are where first impressions count. The cleanliness of your bathroom is something that people will notice. People will feel more comfortable if they perceive the bathroom as clean. This can also translate into their comfort when they visit again. If your bathroom isn't clean, it can make them feel uneasy. This could affect their perception of you. To show your family and friends that you are in control of everything, a thorough cleaning can be a great way to do it.
Boost Your Mood
Your home is as important as how others feel about it. Without you realizing, clutter and general dirtiness can cause major stress in your life. You might want to do something, but aren't sure how. You may feel anxious and self-conscious, which can lead to you trying to avoid the problem entirely, which will only make the cycle worse. This applies to your home in general as well as to your bathroom. A clean home is associated with happier moods and healthier people. Deep cleaning your bathroom and house will make you feel organized and give you the drive and energy to do more.
Keep Your Property Value
It is essential to maintain your home's cleanliness, particularly in the bathroom, if you plan to sell it. It will be easier to sell your home if you make sure that the bathroom is regularly cleaned. Clean homes are more valuable and potential buyers will be more interested in bathrooms when purchasing a home. When putting your house on the market, many real estate agents emphasize the importance of cleanliness. You can get a great return on your investment by investing in deep cleaning either yourself or through an agency like Sunrise Cleaning.