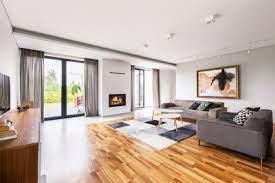 The appearance of a home can significantly impact how quickly it sells. You will get a return on your investment if you are meticulous and thorough. While location, price, and architectural design are important selling points, cleanliness is essential in attracting buyers. It is simple to learn how to clean your house before showing it to buyers.
Checklist for Cleaning a House to Sell
Only 10% of homeowners clean their homes properly for house showings. You can still make a lasting impression with your home no matter how many house showings you have. We can help you keep your house show-ready and your sanity simultaneously. This cleaning checklist will help you sell your house.
Interior Cleaning: Selling Your House
For the majority of your home, use a thorough spring cleaning list and pay extra attention to:
Switchplates and Fixtures
Ceiling fans and light fixtures collect lots of debris and insects. Use a dry cloth or sponge to clean all light switches.
Kitchen
The kitchen is often the most expensive room in a house per square foot. You'll want to make sure your kitchen sparkles.
Bedrooms
Keep your bedrooms clean, vacuumed, and dusted to be ready for unexpected guests. Make sure you have fresh, clean bedding.
Bathrooms
Bathrooms must be spotless and free from odors, mold and mildew.
Selling Your House? Exterior Cleaning
The exterior of your home will make or break the value of your home. Even if your home has beautifully staged and polished floors, potential buyers will see the yard from the outside.
When budgeting and renovating, don't forget about your exterior. Take out any dead plants and fix any wobbly steps outside to show that you have taken care of your home. Whether cleaning the windows from the outside or adding some greenery to your home, it can look great.
Touch-Up & Repair
Homebuyers will be looking at both the property and its value. Don't leave anything in poor condition if you need to make any repairs. The most common areas overlooked are cracks or scratches in crown molding, walls and floors, and doors.
Small investments in home improvement projects like repainting walls or replacing doorknobs can increase your home's value and pay off over the long term. If your home is in dire need of major renovations, you might consider doing them.
Ask yourself if your house is in the best possible condition. When selling your home, uneven flooring is a problem. Even if you feel you have everything, take a walk through your home and see what stands out.
Depersonalize and Stage
It's important to keep your eyes on the end goal when cleaning out a house for sale. Although a few family photos can help create a welcoming home, it's important to remove all personalization from the rest of your furniture. Take your children's art projects from school and get rid of them. Buyers will want to see a home in your home. Unfortunately, many of these items clash with interior trends.
Staging is essential for presenting a well-maintained home. It's easier to work with simple, neutral furniture. A professional home stager can help you bring out the best aspects of your home.
Eliminate odors and signs from pets
To freshen the air, get rid of anything with a strong odor and replace it with light, naturally scented items such as indoor plants. Remember that even little pet smells could deter potential buyers from purchasing your home, particularly pet owners. It's a good idea not to ignore pet smells, but it is also advisable to remove any pet-related items like litter boxes, dog beds, food, water bowls, and toys.
It is best not to light scented candles in every room of your home. This will make it clear that you are trying to mask the smell. You can use air fresheners throughout the house but limit it to one per room. Mix and match scents. Choose a common scent such as vanilla, linen or seasonal potpourri.
Baking fresh bread or cakes can make your home more welcoming if you give enough notice. You can still make a fresh cup of coffee, even if you don't have much notice.