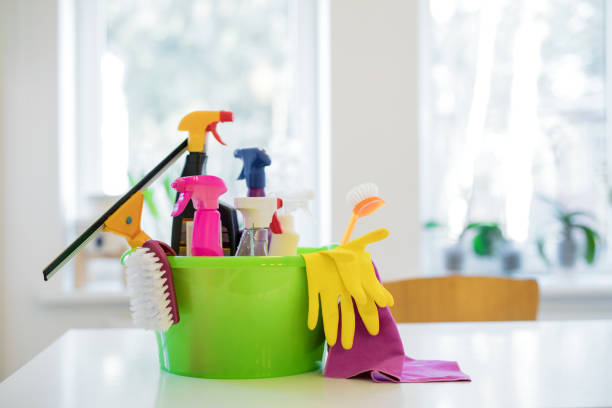 You're now starting your own cleaning company. Congratulations! This is a rapidly growing industry with low entry barriers. If you are positive and have the right attitude, there are many opportunities.
You need the right equipment. You might think your business needs are limited to basic cleaning supplies such as sponges or disinfectants. Cleaning business is still a business. You'll need to provide the office end.
What are the essential cleaning products and business items for a cleaning company?
Professional House Cleaning Supplies
The following categories can be used to organize your cleaning supplies list:
Tools and appliances
Personal protection
Cleaning products that are common
These are some of the most common cleaning tools. Some of these items you may not even think of until you actually need them. Be prepared.
Tools and appliances
Your business's tools are key. You need to ensure that you have everything covered and that your tools are of high quality.
Floors
Different flooring types require different equipment. These are your primary tools for flooring:
Vacuum cleaner
Hand-held vacuum that can be used to quickly clean carpet stairs
Broom
Hand broom
Dustpan
Mop
Bucket
Brush for floor scrubbing
Wet Work
We're talking about kitchens, bathrooms, sinks, and toilets. You should have:
Abrasive scrubbers
Disposable sponges
Pumice
Disposable rags
Use paper towels
Disposable toilet brushes
All-Purpose Tool
These are the items you will use every day.
A dust cloth or duster
Spray bottles
You will need a caddy to transport your supplies
Glass cleaning cloths
Small and large trash bags
Use disinfecting wipes
Cleaning products that are commonly used
Now that you have the tools, it is time to find the right cleaning products. These are essential tools to have on hand.
Disinfectants
Glass cleaners
Abrasive cleaners
Shower cleaners (for grime and mold, lime, mildew, and other mildew)
Toilet cleaning solution
Floor cleaner
Furniture polish
Oven cleaner
Cleaner for stainless steel
Solution for heavy-duty degreasing
Dishwashing liquid
Scaling solution
Air freshener
Carpet cleaner
Laundry detergent
Stain Remover
For all kinds of cleaning, you don't need to rely on chemical products made by commercial companies. You can create your own cleaning products for many purposes. This can help you save money and attract customers who prefer a natural, safe approach to cleaning.