Does the FDA Antibacterial Soap ban apply in Australia?
The U.S. Food and Drug Administration's (FDA) 2016 changes to the rules for marketing consumer antiseptic washes, has gained a lot of media attention. It has also created confusion about which type of antibacterial products it applies to, concern about which hand-hygiene products should now be used, and calls for the same ban here in Australia.
So Bridget Gardner cut through the hype and investigated the antibacterial soap ban debate from an Australian perspective. Read on to discover what she found out…
Which products are affected?
Firstly, the FDA ruling only applies to consumer antiseptic products that are intended for use with water then rinsed off after use – what is commonly called 'antibacterial soap'. It does not apply to other antibacterial products such as dishwashing detergents or mouthwashes. Neither does the ruling apply to hand sanitisers that are applied without water then left on the skin to dry – such as alcohol-based gel.
Which ingredients are affected?
Nineteen active ingredients are covered by the ruling, including triclosan (in liquid soap) and triclocarban (in hard soap). Triclosan was introduced into surgical scrubs in early 1970's and transitioned to consumer goods twenty years later. By 2011, the use of triclosan had expanded so rapidly that 76 percent of liquid soaps contained it.
Following the proposed FDA ruling in 2013 plus growing health and environmental concerns, some soap manufacturers voluntarily replaced Triclosan with other antimicrobial agents such as benzalkonium chloride. However this change may yet be short-lived as the FDA has only deferred rulemaking on this and two other ingredients: benzethonium chloride and chloroxylenol (PCMX), giving industry another year to prove their effectiveness.
What does the ban cover?
It is important to understand that the FDA ruling does not ban the sale of anti-microbial ingredients in washing products; it simply prevents suppliers from marketing them as having 'antiseptic' or 'antibacterial' properties. So why has the FDA imposed this ban? Due to the lack of proven efficacy and some serious safety concerns.
Effectiveness concerns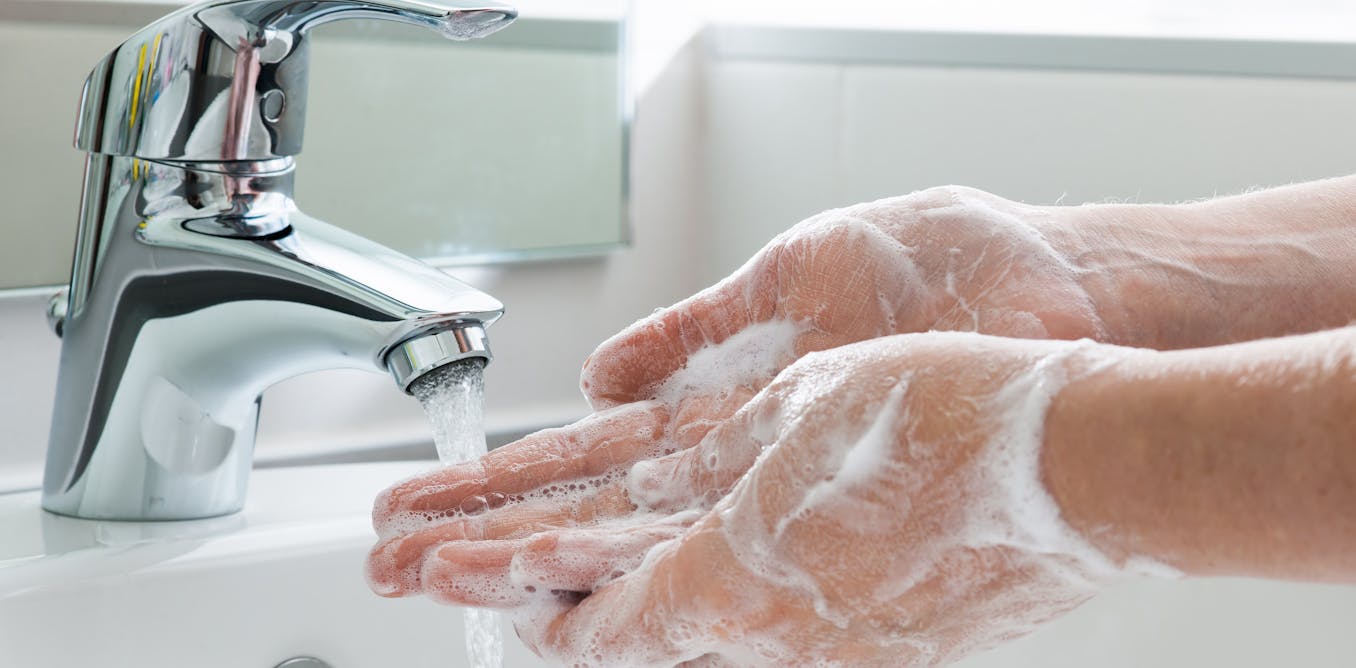 The FDA undertook an extensive benefit-to-risk assessment of antiseptic washes. Evidence was sought to show that the active ingredient demonstrated a direct clinical benefit, by reducing infection more effectively than when washing with non-antibacterial soap and water.
Like disinfectants, anti-bacterial agents can only kill bacteria effectively if they have sufficient contact time with the surface. However the antimicrobial agent has limited time to work when we wash our hands. This is not a concern from a hand hygiene perspective, because the soap itself does an excellent job of removing and washing the germs down the drain, but it makes the antibacterial redundant.
Janet Woodcock, M.D., director of the FDA's Center for Drug Evaluation and Research states: "Consumers may think antibacterial washes are more effective at preventing the spread of germs, but we have no scientific evidence that they are any better than plain soap and water".
The director then explained the second reason for carrying out this benefit-to-risk assessment: "In fact, some data suggests that antibacterial ingredients may do more harm than good over the long-term."
Safety concerns
New data about the potential risks from systemic absorption and long-term exposure was reviewed by the FDA. For example, triclosan has been shown to bio-accumulate in fatty tissue, breast milk, urine and plasma. Furthermore, the widespread and uncontrolled use of antimicrobial agents may be contributing to antimicrobial resistance.
Triclosan is also known to be an environmental hazard. It is highly toxic to algae, causes reproductive and developmental effects in fish, and the potential for endocrine disruption in some animals. Being quite persistent, it has been detected in sewage sludge and even treated drinking water.
Therefore given the insufficient evidence to establish the safety of long-term, daily repeated exposure to the active ingredients used in antiseptic wash products, or of their effectiveness to justify these potential risks, the FDA has considered them to be 'misbranded'.
Does it apply to Australia?
While the U.S. FDA ruling only applies to products sold in the USA, many antibacterial soaps sold in Australia are manufactured by multi-international companies who have voluntarily phased triclosan out of their consumer products and switched to benzalkonium chloride.
But what about the Australian-made antibacterial soaps that still contain triclosan or one of the other 19 ingredients? It is unlikely a similar ban could be imposed here because there is no Australian equivalent of the FDA with the jurisdiction to review and approve chemical products.
In fact, the term 'anti-bacterial' agent is not supported with a TGA standard testing procedure, as disinfectants and sterialnts are (TGO 54),  against which the ACCC could prosecute a manufacturer for misleading advertising. Therefore, always read the product labels and Saftey Data Sheets carefully to see if contains triclosan.
What should you use or sell instead?
The key message from the FDA and Australian Department of Health, is that washing and drying hands thoroughly using normal soap and warm water, is the best way to achieve hygienically clean hands.
Alcohol-based hand rubs were developed to prevent the spread of infection through hand contact in hospitals, and can effectively kill bacteria and viruses on contact. They should be applied to clean hands and not rinsed off. Alcohol rubs do not replace soap, because they don't remove soil from the surface, but they are ideal for sanitising hands prior to handling food for public consumption and useful to prevent spreading flu or gastro outbreaks in the workplace.
Visit your State's Health Department's website for more information or book our in-service training: Safe and Healthy Cleaning for Early Childhood Services.
About the author: 
Bridget Gardner is the CEO of Fresh Green Clean and Australia's leading sustainable cleaning expert.
This article was first published in Inclean Magazine in January 2017.