Engaging your whole team to innovate for sustainability
Picture a group of busy area managers sitting around a table one Monday morning. In front of them are flyers of a new green innovation that their boss wants them to trial. "What do you reckon?"
One manager reads from the flyer; "It uses 60% less water, is energy efficient and saves money". "Probably won't work then", another grumbles and they all laugh.
The shiny new equipment is duly delivered to site and a year or two later, it's found broken and abandoned at the back of the cleaner's room. It seems that Mr Grumpy was right.
No one knows whether failure was due to human error, a mechanical fault, or that it simply wasn't fit for purpose, because the original cleaners have left and the area manager was too busy to investigate.
Did it save water, energy and money? No one knows that either because no one was counting.
Unfortunately the next sustainability initiative is doomed to fail as well, because cynicism has set in like rot. How can you do things differently?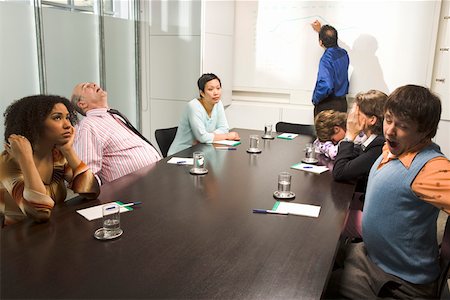 How team-work makes sustainability work
I have no doubt that this scenario is being played out it in cleaning companies and organisations across the world, every day. What was missing was a sense of working together toward a common goal and the incentive to take ownership over the results.
As perfectly put by Jithma Beneragama, (Director of digital for Victoria's department of Premier and Cabinet);
"Change is very much about people. Once you get the people right, in terms of mindset and whatever else you need, then the delivery of it should be easier".
In fact, a core reason sustainability initiatives fail, is that the right people were not involved or engaged.
The common wisdom is that the less people involved in executing change, the faster it will be to achieve.
But in our experience of running Fresh Green Clean's Sustainable Cleaning Program, involving a team from across the organisation significantly improves your chances of success and return on your initial investment.
So how do you build such a team, and more importantly, who should be on it? Five key departments need to be involved in trialling a sustainable innovation.
These are: The Executive team, Finance, Compliance / HR, Sales and Operations. Read on to learn how to engage them.
1. The executives
Change has to start at the top. The executive team need to set clear objectives, a budget and the right team, to create an interesting, rewarding project.
Motivate your team by demonstrating how the success of the strategy will increase the value of their role and the company to your clients, and ultimately, their job security. People want to feel proud about their work.
Ask team members to identify additional resources they will need, such as storage, signage, extra hours or training, and build this into the budget. Better to know the hidden costs up front, rather than get nasty surprises and be an excuse for failure.
Placing the responsibility of preventing failure onto the team, and empowering them to do so, is a powerful way to build accountability and sends a strong top-down message of commitment.
2. The finance department
The finance team need to be involved from the get-go to calculate the potential cost benefits. But more importantly, they can use accounting systems and supplier data to measure the results by tracking volumes used before and after initiatives were introduced.
For example, if new equipment claims to save packaging by eliminating consumables, then weigh an individual container or carton from the current supply, and ask the accounts team to calculate the volume used per annum (or month).
Now you have a true basis for comparison that allows you to justify the purchase, and substantiate your 'green' claims, in line with the Consumer Act 2010.
Display your results in a pretty graph, and you have a powerful true story to tell new and prospective clients and a strong reason to roll the initiative out across the organisation.
3. Compliance and HR
Engagement with Compliance and Human Resources (HR) managers will vary depending on the organisation's size and sector.
If you work in a highly regulated environment such as Healthcare or defence, it is highly likely that these departments are engaged when changing processes or making purchasing decisions.
However in many small to medium cleaning companies, or larger companies that operate in silos (or via sub-contractors), operating procedures, products or equipment are often changed to meet specific contract and facility requirements. Innovations can be introduced on whim, and head-office is none the wiser.
Involving the compliance/HR manager at the pilot trial stage, ensures that all regulatory and organisational considerations are being met. If and when your pilot is successful, it won't fall at the first hurdle and can easily be formalised in procedures and manuals.
4. Sales
Business development managers and tender writers have to be across your latest innovations and trials. It helps them sell your point of difference and it demonstrates an engaged workforce.
But they also must have the facts and figures of the outcomes and photos of your team in action – please!
As a tender evaluator, it is depressingly boring to read shiny promises in a tender response that have never been used and are unlikely to eventuate.
When you have a solid success story, use it to address resistance to change within the organisation as well. Everyone wants to back a winner.
5. The operations team
It goes without saying that buy-in from the cleaning team on the ground is critical. But resistance to change is inevitable – especially when cleaners and supervisors are already under so much pressure.
Here are 5 essential steps to make them feel important and engaged:
Support them with training and managers engaged on-site in the trials
Test the innovation's effectiveness and give them confidence it will work.
Reward

their efforts and pay them for any extra time (yes!)

Promote their efforts – take before and after

photos of them working

Celebrate their results with the whole team and in newsletters.
Fresh Green Clean can either work with you to develop your own cutting-edge Sustainable Cleaning Program, or we can empower your managers to Plan and Implement a Sustainability Program through a powerful Management Workshop to undertake it yourselves
Read the case study about a sustainable cleaning program that Fresh Green Clean helped Shining Knight Facility Services to develop by engaging the whole team for outstanding results.
About the author: 
Bridget Gardner is CEO of Fresh Green Clean, Australia's leading experts in sustainable cleaning practices.